Description
HUMIC-FULVIC 'SHILAJIT'
SHILAJIT (HUMIC/FULVIC), THE PREMIER AYURVEDIC VITALITY TONIC, PROVIDES THE NUTRITIONAL CORE OF PREDIGESTED MINERALS, ENZYMES & CO-FACTORS FOR ALFA VEDIC'S ZERO POINT LIQUID SOLUTIONS. AV ZERO POINT HUMIC-FULVIC MINERALS ARE HARVESTED FROM ANCIENT FOREST BEDS IN PRISTINE LOCATIONS ABOVE 7,000 FEET.
Proteolytic & Digestive Enzymes Brilliantly Formulated In A Liquid Medium
TRANSITIONAL ELEMENTS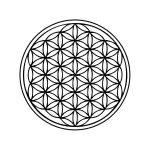 FULVIC / HUMIC ACID
ENZYMES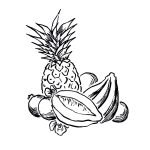 NUTRIENT CO-FACTORS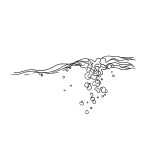 THE MISSING LINK
TRANSITIONAL ELEMENTS REPRESENT THE PRE-METALIC PHASE OF MINERAL SUBSTANCES WITHIN THE NATURAL ORDER. THESE MIRACLE WONDERS NURTURE THE INNATE SUPER-CONDUCTIVE DESIGN OF THE HUMAN NERVOUS SYSTEM, WHILE ELEVATING THE ACTION & ENERGETICS OF COMPANION NUTRIENTS & CO-FACTORS WITHIN THESE TRULY REVOLUTIONARY FORMULAS.
"The issue of gut health is a trending topic today for good reason.  Im my early studies in Chinese Medicine we were taught that all disease begins in the gut, and my clinical experience certainly illustrated this reality.  The natural ecology of the digestive tract is now under an historically unparalleled full spectrum assault, and enzyme supplementation is especially helpful to reduce digestive strain and microbial colonization imbalances from the fermentation of partially digested foodstuffs, overwhelming toxins and pervasive microwaves."
"Our Zero Point No.6 Enzymes is particularly effective due to its liquid medium, Fulvic Mineral delivery system, transitional element activation (ORMUS), and overall mineral content.  The fact that it blends both proteolytic and digestive enzymes in one formula makes it equally potent as a digestive aid, as well as a blood purifying agent to reduce inflammation and other circulating waste products."
~Dr. Barre Paul Lando