Description
ORGANIC GREEN COFFEE
THIS ORGANIC, MOLD-FREE GREEN COFFEE IS FAVORED IN CLINICS WORLDWIDE FOR INTERNAL CLEANSING PROTOCOLS. OUR HERBAL COFFEE CLEANSE ADDS NATURAL CLEANSING & HEALING HERBS WITH ALKALIZING AGENTS TO THE HIGH CAFFEINE & PALMITIC LEVELS INHERENT IN THIS RAW COFFEE FOR AN ESPECIALLY EFFECTIVE FLUSHING ACTION FOR HEALTHY SYSTEMIC EFFECTS.
HERBAL ENHANCEMENTS
Green Coffee with Milk Thistle, Dandelion Root, Chaga Mushroom, Aloe 200:1 & Sodium Bicarbonate.
GREEN COFFEE
MILK THISTLE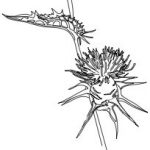 CHAGA
ALOE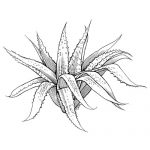 "Coffee enemas have been used for over a hundred years as a detoxification procedure to stimulate the liver/gallbladder elimination pathways. Physicians worldwide have confirmed the efficacy of coffee enemas in health-restoring protocols, while noting a 600% increase in the production of glutathione, the body's most critical antioxidant.
The uptake of coffee via the lower bowel bypasses the digestive system, with a much different affect than the oral inbibition of coffee. Coffee enemas became a necessary adjunct to Bio-Terrain protocols during my clinical years in the management of chronic degenerative conditions. The addition of organic cleansing herbs, with the healing, nutritive and alkalizing attributes of Aloe, Chaga and Bicarbonate to the base of organic Green Coffee have made this formula a remarkable breakthrough technology to combat the unfortunate escalation in exposure to environmental contaminants."
~Dr. Barre Paul Lando