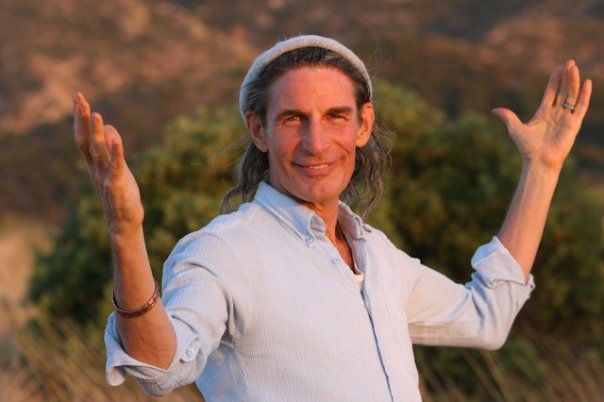 Gabriel Cousens functions as a Holistic Physician, Homeopath, Psychiatrist, Family Therapist, Ayurvedic Practitioner and a Chinese Herbalist. In addition, he's a best selling author, and considered one of the leading live-food vegan medical doctors, holistic physicians and the world expert on spiritual nutrition.
Cousens graduated cum laude from Amherst College where he was captain of an undefeated football team, and received an M.D. degree from Columbia Medical School in 1969. He completed a psychiatry residency in 1973, and served as a lieutenant commander in the U.S. Public Health Service. Dr. Cousens was the Chief Mental Health Consultant for the Sonoma County Operation Head Start and a consultant for the California State Department of Mental Health. He is a former member of the Board of Trustees of the American Holistic Medical Association (AHMA).
Dr. Cousens has published numerous scientific papers, and since 1973 Dr. Cousens has presented seminars on topics including health and nutrition, psycho-spiritual healing, meditation and spiritual awareness.
Dr. Cousens is internationally celebrated as a spiritual master, and rabbi with extensive study and personal experience in three major spiritual traditions that have given him a unique, authentic, interfaith and unified worldview.
Together with his  background in Taoism having studied at the main Shaolin Temple in China, his many designations attest to a dynamic, eclectic, comprehensive body of practical knowledge that creates the foundation for his unique teachings on Holistic Liberation and Live Food Veganism.
In 1986, Gabriel Cousens, M.D. planted the seed for the Cousens' School of Holistic Wellness, which now offers the world's first live food vegan Masters program in organic, veganic farming in blue-green architecture and building intra-disciplinary technology for creating fully holistic infrastructures for communities. He is the director and founder of the Tree of Life Foundation, which now has thirty-two centers throughout the world. His Tree of Life Center US, located in pristine Patagonia, AZ, has been called by Harper's Magazine, "One of the world's best ten yoga and detoxification retreats".
Site links:
http://treeoflifecenterus.com/
Listen / Watch / Join Live