Description
BEYOND COFFEE
Searching for the perfect cup of Joe? Enjoy rich & frothy café style drinks with spectacular taste, and the benefit of Adaptogenic Herbs with a natural caffeine uplift … without the jitters.
THERMOGENIC
Caffeine triggers a metabolic readjustment, a reset. Adaptogenic Herbs, Chaga Mushroom & He Shou Wu balance the caffeine effects of coffee, while Coconut or Lean MCT oil sustains its action. The perfect buzz … with healthy consequences.
SYNERGISTIC FORMULATION
Organic Premium Coffee & the Adaptogenic effects of Chaga Mushroom & He Shou Wu for a Healthy Reset
HE SHOU WU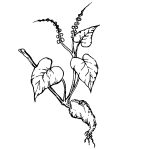 CHAGA MUSHROOMS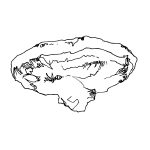 ORGANIC COFFEE
COCONUT OIL
"I was first made aware of the traditional Tibetan practice of drinking daily yak butter tea, while I was studying Asian Medicine in Naturopathic College. Back then we'd use raw butter blended with hot coffee or tea … delicious. Today, I prefer pure coconut oil as the healthiest, best-tasting choice for Thermo Infusions.
One of my favorite personal practices is to confine daily food consumption within a several hour window … the sustaining effects of these infusion-oil blends keeps the appetite satiated, and blood sugar steady. Peak health is elusive when the digestive system is under a constant workload."
~Dr. Barre Paul Lando