So, which eating strategy is best for you? I've explored everything evidentiary, theoretical and anecdotal in the anticipation of reaching a straight-forward answer to this universal conundrum.

Athletics became my initial proving ground. I was determined to transform my own foraging habits into a predictable and productive science. Extreme weight gains, paired with a relative degree of agility and speed were requisite for football season. (Yes, that's me with no neck). Adding strength and body mass were the focus of Winter training, while Spring and early Summer were about leaning-out for greater speed and stamina.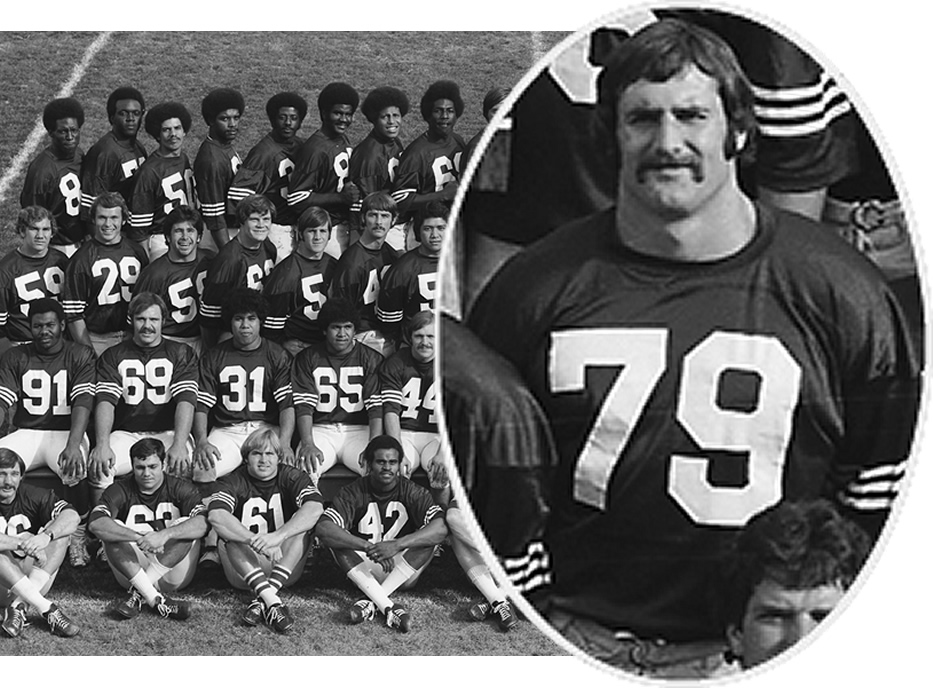 Life after football brought competition in the combative arts along with strength and running events. Each endeavor required unique physical attributes, and regimes were typically accompanied by a radical dietary shift. I had it fine-tuned, and enjoyed somewhat of a 'training-diet guru' status amidst fellow gym rats.
Much has changed since those early days. Chronic degenerative conditions are now the norm, while comprising the majority of those seeking my council. The challenge of clinical practice was in deep contrast to working with athletes in their prime, and all the impetus I needed to take the nutritional component of my work to the next level. I've jumped with both feet into every dietary concept under the sun, applied what I learned over countless clinical cases, and observed the results.
Wisdom is to be gleaned from most schools of nutritional thought, no doubt, but I've reached one inescapable conclusion. Diets from Paleo to Vegan, and every traditional and trending approach in-between will leave you looking for options in due time.
Whether you hope to gain that competitive edge, or heal a debilitating health issue there's only one viable avenue to explore, you!
My own temperament would favor a plant-based diet, featuring a preponderance of raw, enzyme-rich foodstuffs as the superior approach in a perfect world. One's ideology should be honored, but tempered with the understanding that biology typically unfolds in tandem with other factors that have been in play for a very long time. I've seen many health complications arise, when actual needs are denied in lieu of the latest fad, or ideology-based diet.
The fact is, we are always in transition, and your dietary choices need to align with where you find yourself at any point in time. Each seasonal change, phase of life, new endeavor or bodily issue will present a different set of needs. Moreover, any significant change in eating habits will require an adjustment period to accommodate the necessary alterations in enzyme systems, energy pathways and emotional attachments. Learning how to listen is the key, and there's a methodical way to get there.
You are not what you eat, but your food choices do reveal much about you.
I employ in-house testing procedures to understand unique biochemical traits from a 'resistance', or electrical perspective to avoid speculative measures in my work, and these methodologies will be thoroughly addressed in future conversations. We'll additionally dissect the foundational premises of the many schools of thought, along with the Pros and Cons within each.
Don't let the 'experts' shortchange your journey to self-awareness. Diet, is a topic unlike any other. Our deepest issues of survival and identity are all indelibly intertwined with what we eat. It doesn't surprise me in the least that not one of the many diets that have come, gone and returned full circle has lived up to initial expectations. Let me leave you with one interesting dietary fact for your pondering:
At least 70% of your present energy needs are derived directly from the atmosphere!
Be Well,
Dr. Barre Paul Lando
Dr. Lando completed MICP certification from Stanford Medical School after pre-med studies, and earning his MS in Psychology. As a scholarship athlete in college, and life-long enthusiast in the martial arts, his interest in athletic training and nutrition were the impetus for attending both Naturopathic and Chiropractic colleges with specializations in Japanese Meridian Therapy, Kinesiology, Osteopathy & traditional European Bio-Terrain Medicine. Dr. Lando is a certified Master Gardener trained in Permaculture, and conducts Agri-Medicine workshops for growing nutrient-dense food at his medicinal herb farm in the Northwest.