Description

RUNA is our supplier for Guayusa, a Yerba Maté cousin with better taste, and a cleaner feeling. The people at RUNA are kindred spirits … they harvest side-by-side with the indigenous Ecuadorians, and they give back. We love their eco-friendly business model, and you'll love their Guayusa!
THERMOGENIC
Caffeine triggers a metabolic readjustment, a reset. Adaptogenic Herbs balance the caffeine effects, while coconut oil sustains its action. The perfect buzz … with healthy consequences.
SYNERGISTIC FORMULATION
Organic Guayusa & AV Gardens Homegrown Jiao Gu Lan in the Definitive Thermogenic Blend
JIAO GU LAN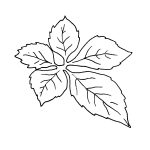 ORGANIC GUAYUSA
COCONUT OIL
"I first used Maté for our Chi Activation infusion, but quickly replaced it with Guayusa after a crash-course on the Ilex genus from our fine friends at Runa. Guayusa shares the same nutrient benefits as Maté, but with a much preferable taste. Its "clean energy" and many attributes have definitely upgraded my original formula. AV Thermo Infusion No.2 is my personal favorite, and I wouldn't start my day without it.
~Dr. Barre Paul Lando